Hello Readers! My promise to you has been fulfilled since I'm writing this article on, well you guessed it, the Fault In Our Stars, a White Girl Tragedy.
​Now that I've graduated, I can continue my crusade on book critiques for the Summer in Italy. So please, recommend some books that I can give an honest rating for and why I've rated it, for I want to do my best to write my critiques.
I hope there's enough content to fill up your gullet, so sit down, eat some salted vinegar chips and enjoy.

By: John Green
Rating: 4/5


Summary

This is literally my description of the first chapter, which could be a synopsis for the book. Our protagonist, Hazel Grace, has cancer in her thyroid, and a lungs dysfunction that forces her to use alternative oxygen to breathe.
Every week on Thursday, her mom makes her go to a cancer group in the basement of a church that's more of an intervention than encouragement since there's a youth pastor whom gotten his testicles removed due to cancer (yes you heard me, this guy quite literally has no balls).
She is also unable to give any cares to her life as well as herself, and didn't think anything including the cancer group would change the course of how she wanted to live, which is one of the main reasons why her parents took her over there to help her in her fight not just against cancer, but also clinical depression.
That's until she met this lad named Augustus, playing the staring contest with her for a long time. What the crap? Any time I do it, the ladies end up running off like a doe, my brother told me once that staring is one of the most uncomfortable things anyone can do...unless there's something this Gus is doing right...? Nah, I'll just stick to the tactic of avoiding eye contact. Anyway, where was I? Oh yea, after the stare-down, Gus takes a seat and reveals to the group that he has osteoporosis and cancer (osteoporosis is when the bones become brittle and weak). But do you know what this chap does? He continues to joke about it and call out Hazel. His friend Isaac, who came in with him, reveals he has cancer in his eyes, further more, he makes puns about it. Man, eye guess you can say that he's the pupil star of puns. Oh sorry, I guess things are getting cornea. :D
After the group meeting, as Hazel was getting out, Augustus stopped her so that he could flirt with her. She tries to flirt back, and after much conversation of this cliche romance getting along, he invites her to watch V for Vendetta with him at his house. Never having heard of it, she was reluctant to say yes since of course this son of a gun is the first (and last) lad she'd date.

Characters

Hazel Grace: The central protagonist in the story of which has cancer in her thyroid, and has been so for as long as she could remember. She didn't have that many friends, only her mom and dad since they were they were the only ones who stuck by her side.

Augustus Waters: Hazel's one and only romantic interest, he is a young man full of enthusiasm as well as charisma. He likes to do the opposite of the norm, take for example, his cigarette trope. He doesn't actually take them, but uses them to grab the attention of others, his "metaphor" on nothing left to be lost after he dies.

Isaac: Gus' friend whom had gotten his cancerous eyes removed. He's equally enthusiastic and loves to make puns about his sight, yet beneath all of that, he was a pretty sad character that made you want to pity him.

Peter Van Houten: An author of a book with no ending, Hazel is constantly re-reading it since it's about a girl with cancer (how unpredictable) and her struggle to live. It's based around the death of a daughter he once had. This guy is a lazy alcoholic, not really much of a nice person, and enjoys an intelligent discussion as long as it's by e-mail and not face to face contact.

Lidewij Vliegenthart: An optimistic side character that is disappointed all the time since she doesn't make a reality check.

Mrs Lancaster: Hazel's mom, whom doesn't really do much other than attempting to be her friend, stalker, and cupid...which if I'm being honest, I'd be annoyed too if I were in Hazel's shoes.

Mr. Lancaster: Hazel's dad, whom really doesn't do much in this story other than...nope, he really doesn't matter.

Mr Waters: Gus' dad, who was also one of the most influential side characters in his life, has watched his son get worse over the few years of having cancer.

Mrs Waters: Gus' mom, whom suffered along with her son by watching him die slowly.


Theme

There were two significant themes in the plot and story of the Fault in our stars, and was played well by the author to the point where you could feel sad for these melancholic characters. The first that I have recognized is that it's not just a tragedy, but a romance too in the sense of being with someone who has cancer. Normally, people either get shunned or for getting a sorry look that outright makes people angry. An average life is lost due to having a disease for most of someone's life, and causes them to live secluded from their friends and romantic interests. We see here that it's uncommon to date someone with cancer let alone the other one having it as well. For Isaac, a friend of Gus, it ended with his girlfriend breaking up with him since it was "too much" to handle.
Yet we see that Hazel and Gus' relationship is like that of a married couple, not in the sense of that cliche in which the couple is united and goes through the honeymoon stage. No, it was more like seeing each other at their worst, especially their weakest, when either of the two had problems that could kill them. Hazel's lungs for example get worse, and so she stays at the hospital for a few days. Gus especially is having more trouble with his weak bones and cancer, that progress into a rate where he eventually dies. I can remember one particular chapter in which the two play video games after his visit from the hospital, and he was almost like that perfect boyfriend, literally catching bullets for Hazel in the game. The next day she comes over, and he's in a pathetic state that would scare off most girls away. He was in pain and could hardly play, yet Hazel, for the first time, took care of him and loved him even in the state he was in, especially when he wept.
The second theme I noticed was that it was ok not to be well at all, and that acceptance is not really a way of saying ''I give up" but more of a way of saying "I'm tired."
I feel like Gus and Peter played a significant role in helping Hazel understand that it's alright to have cancer, not necessarily that it's right of it killing her, but more of that many others like her are either fighting it or just embracing life for just a few moments of what time you have left. Because either way, no one can escape death, which makes it meaningless. As depressing as it sounds, it's true. Our lives are finite, and if I were to offer my personal thoughts on what Ecclesiastes says in a summary, it would be that life is meaningless if God isn't in the picture. In this short life, as chapter nine of Ecclesiastes suggests, marry the one you love, work hard to make life bearable, and always fear the Lord so that we may find peace and wisdom in what He says.
​I always find that when I fear Him, that everything else pales in comparison.

Good Stuff

What I enjoyed the most out of John's dialogue was that it was blunt, almost like a comedy. He didn't hesitate to say the facts as it were when it came to cancer, treated it without patronizing the reader or the characters, and even made a few jokes on the way that was a blend of making dark humor light. I also like reading his grammar, which was fluid for a modern day reader to read, yet also somewhat challenging for even the scholar. He of course used vocabulary that was challenging enough for someone new in the book world to read.
I personally agreed with the opinion the author incorporates into Hazel about death being upon us all, whether we're rich or poor, we all have one thing in common and that is we all die.
I said before that John Green's writing was full of jokes, well I'll say it again, he's funny. It was entertaining to read his work even for a subject that's so depressing. Then again, you would have to make some wise cracks and puns just to stay sane if that much was going on.
I've also noticed something in the style the author incorporates, and that's stereotypes. He does so well to give us a picture of what each individual is. Take Hazel and Gus' families for example, the target audience was obviously white American girls, however it was also families who struggled with their kid having a disease no one could prevent. Since it also took place at church in many parts of the story, you can say the author was also targeting both homeschoolers and Christians alike since most of the American population is so (although I will say that it is in decline, but that's for another article). Besides, the author really doesn't hesitate to make it obvious that there are cancer stereotypes that we shouldn't ignore, patronize, and make fun of cancer since it really isn't something anyone can control if their head is buzzed, they breathe through a tube, or are amazingly skinny. Because to deal with cancer let alone fight it, one must take any necessary means to get better. Even if it ends up costing someone's physique, which I can say that it's like a badge of honor if someone is trying, and that they should be encouraged to do so as the author suggests, whether or not it actually does change.
There's also an enchantment that lies in this story since of course it's a tragedy, it's a dark nebulous one that can suck anyone into it. It sure has a rollercoaster of feelings, and can make someone cry at the end (although I didn't).

Problems

This book has flaws of course, it would be five stars if it weren't for these reasons.
What the author succeeds in using grammar, slang, telling a story, and character development, it does not bode well when it didn't really challenge me as how the classics did when it came to old English language. Compared to some of the other tragedies I've read in the past, it wasn't really that sad for me. I don't mean to sound cold, but that's what I feel about the subject since I didn't really weep as others did after they read the ending. I just wish that the author would make it challenging for me to read since there were some parts I didn't feel were grand as everyone else says it is.
I felt like the whole "I love you" scene on the plane was rushed, and just plain cliche. I wish the author would have taken the time to make this scene not so bland and turn it into something memorable.
I really couldn't take that one verb "okay" seriously, I honestly laughed when they said it would represent a promise. Oh brother, maybe it was the way the author used it, and I either couldn't take it seriously because I thought it was another one of the author's jokes, or it sounded like it was a verb used in a middle school drama. If the execution was done properly, I would say that it would have been a word used for many couples today. But do you hear anyone say it? No, because too many are saying "always" instead. Besides, I didn't even remember they even used this as their 'promise' until I read my notes for this post (oh goodness, that rhymed).

Conclusion

Look, this is a great piece of work, you can tell the author worked hard to write it, especially since it was written for a girl who had cancer. But I won't say that it's a work of art, it's definitely something I'd read only once and that's it. That's just me, and my critiques are only my opinions of what I think is good since I have a specific taste, like others (I suppose this will also have to wait for another article).
But seriously, if you're a classic buff and have read countless books like me, chances are that you're not going to enjoy it as much as everyone else did, but if it's the opposite I'd be wrong. For it's most certainly a casual read that many would dive into if they were busy or at the beach. Now it would be great for anyone wanting to get into fiction since it would be easily relatable in pop and cancer culture, and has many tropes many millennials struggle with and that's a good beginning.
I would say that it's way overrated than what it needs to be in a romantic tragedy, and that there are plenty of others that would be better like Les Miserable, Wuthering Heights, Pride and Prejudice, the Winger, and many others.
Now I'd like to thank any of you whom have read this, and I encourage you to read this book to see what you would think because after all, we're all different. Please like, share, tweet, and use whatever means necessary to get my posts out there.


A little about me

I love to read as well as in great varieties. My favorite genre is Fantasy and my favorite books of all time is Lord of th Rings.
Powered by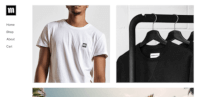 Create your own unique website with customizable templates.
Photo used under Creative Commons from wuestenigel