As the title suggests, it wasn't really all that horrifying. It was a thriller sure, but I wasn't scared out of my mind. The book was honest, and had realistic grit that can make anyone feel angry. I read this because I had read King's non-fiction 'on writing' and it inspired me to give this a go (since it's his first book ever to get published).
I wasn't scared of Carrie much when she started to massacre her own town, instead I pitied her. Because of the physical, and psychological abuse inflicted upon her by her mom, and the kids at school.
​Carrie was just an innocent lamb that never really felt loved, only used like a butt of a joke. She was an example of that African saying about how it takes a whole town to raise a child, only it took abuse to make her into the monster she is. So the real monster was never Carrie, but the wolves around her to get her to become this tyrannical maniac.
The setting in this book takes place in the late 70s at a small town where everyone is that cliche 'happy' town of an American society, where a not-so-happy girl lives by the name of Carrie White. After being laughed at from her first period in the girls locker room, she goes home early, with her telekinetic powers activated from the stress of her horrible day at school. Instead of being embraced by her mother's love, Carrie is sent into the closet of 'repentance' with a bruise on her cheek. I forgot to mention, her mom is a religious fanatic. When she goes to a prom with Tommy, hell literally breaks loose from two buckets filled with pigs' blood.
Overall, I've rated this a four out of five stars. Here's why, although there are some people that have that bigoted personality, the mom's theology on Christianity was flawed in many ways. One example is that her belief that Adam and Eve's first sin was sexual intercorse, which in her beleif, caused Cain to be cursed so as to kill his own brother. When really sex was invented by God to unify two into one, through marriage of course (not before, but after marriage). In fact, it's very obvious what their first sin was, if you've read Genesis 2.
​I'm not done yet, the language was a little much, and the references to kids enjoying pain was a little twisted. But hey, that's part of the story, even if I don't personally like it.
​The author did manage to suck me into the story that is of Carrie, until I had no choice but to finish it. I loved the theme, and the characters were etched into my brain.



Author

I'm just your average young adult trying to write in this world. I love writing with a passion, which is one of the reasons I made this blog.
Powered by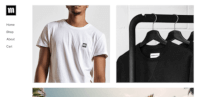 Create your own unique website with customizable templates.