I was strolling in Barnes and Noble about two weeks ago when I came across Malice; a rare treat of fiction that I was getting myself into. There's hardly any magic in this book, but the real magic is getting into the world of the Banished Lands with no choice at all. The obvious main character is Corban, a fourteen year old boy who wants to serve under his king, Brenin, by becoming a warrior. However it was also about a boy becoming a man through pain, joy, sorrow, and hard lessons of life such as standing up for what's right, controlling your emotions in tough situations, overcoming your inner demons, and finally realizing that there's more to yourself than bullies or your own pride in this world. Other characters in the story taught me things like Nathair and Veradis' representation that good people can go bad, Cywen and Ronan's relationship represented that life is short and that every minute together counts as something worth living for, and how Corban rescued a wolf he named Storm from the clutches of a unfair justice system where kids are also responsible for their parents' sins (which isn't really true, and Corban made that very clear).
The plot is basically a prophesy for Elyon's chosen hero to take down Aseroth's chosen and to basically save the world before a deadline of a sun turning black forever. The giants in this book are neither antagonists or a peaceful race, but rather foes that can prove to be almost, if not more, cunning than humans when faced in battle. The antagonist though was none other than Evnis, simply because he manipulated events to pass and later betrayed his own king because his wife died of a sickness he could not cure. Even though Nathair did more than him, Evnis proved to be more evil when he started killing civilians and had a hate towards everything, including his son. His evil outweighed what Nathair did simply by whispering a few words here and there that caused a chain of events (however the Bible says that everyone has sinned and fallen short to the glory of God and that each sin makes everyone equally guilty of their own sins).
Overall, I give this a five out of five stars. The only thing that I'll criticize is that time flew too fast because I was so into it. Also, there needs to be more lore, but it did great with two or three backstories in the lore that made it necessary to read (not like in other fantasies when they throw up lore on a lot of people to the point where they're bored).

---

Author

I'm just your average young adult trying to write in this world. I love writing with a passion, which is one of the reasons I made this blog.
Powered by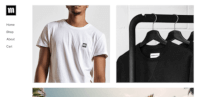 Create your own unique website with customizable templates.