| | |
| --- | --- |
| | After being hooked on twilight, recommended by my mom, I just had to read this one because to be quite frank, I'm into it. The story was pretty good to read, especially its theme. What I really liked about it was its good but also frustrating characters, especially when there's secrets that they hold (especially Jake). It follows up on Bella's last year of high school in Forks. You would think this would be about Eddie here protecting her from other vampires (again), however the author changes the backbone of the story, something not many authors can do. Instead, Edward breaks up with her after her birthday, and she's left all alone, looking like a zombie for four months. After those gloomy days, she decides to hang out with Jacob Black, a sophomore who looks like he's thirty. I really liked that instead of people protecting her, she goes after the jerk in the end to save him. If I could, I would rate it four in a half stars out of five because of Bella not really being mad or unforgiving to Edward the whole time. That would have been a little realistic if it was about forgiving the one you loved while also healing that wound in her heart by not only befriending a guy that can make her half alive, but also finding Christ to fill that void instead of a humanistic vampire. |

Author

I'm just your average young adult trying to write in this world. I love writing with a passion, which is one of the reasons I made this blog.
Powered by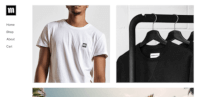 Create your own unique website with customizable templates.