"The Lost King" is truly a pic peice of work made. It follows up seventeen years after the fall of the Galactic Monarchy to the rise of a Democracy. Only the traitor Sagan, known as the Warlord, literally stabbed his king in the back as well as the king's guardians. However Platus lived as well as his sister Maigery. The king's son also survived the battle as a baby.
Seventeen years later, Sagan finally finds out where the king's son, Dion Starfire, is located. Dion eventually runs with a merc named Tusk to be free from the Warlord's clutches as well as a sassy computer AI.
I really liked the book, it was definitely ahead of its time. It's like star wars only the swords, or blood swords, are activated in a more complicated way. The story was really good, I liked the twists and turns, the action, and the falling action. You can almost imagine the space battle in it.
The theme I found in the story was about a coming of a great leader. Sure he's naive, and a little whimpy, but it's his journey to become the best he is as king.
I loved the philosophy snippets above the chapter pages, it added a richness to the story.
The characters were spectacular, I definitely cared who lived, who died, and even liked Sagan himself. He was his independent out of the whole cast. I can also relate to Tusk sometimes because of his attitude towards the cliches in the story.
Overall, I'd rate this a four in a half out of five stars because by the second climax, I was starting to lose interest. I really thought the author could have done better if the context was blended into the story, but it was roughly displayed by a lot of talking.
I don't want to end on a low note, it was still a great book, even if you have to read through the climax.


Author

I'm just your average young adult trying to write in this world. I love writing with a passion, which is one of the reasons I made this blog.
Powered by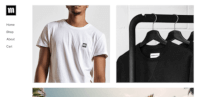 Create your own unique website with customizable templates.