When I say "my blog has changed," I just mean that the site itself has, but not the core elements like my book reviews or the articles I will write (someday). Some things that did change is

how

I will write my reviews, and it will be in greater lengths than before. If you want to know the details, just read the

'about the articles'

on my site.

I will probably write articles based on Scripture in quality I can be proud of. It won't be anything big, just comparisons of worldly views, what the Bible has to say about

'blank,'

and interesting passages on life. So y'all can expect me to write these articles every once or so since I'm overwhelmed with many thoughts. Like I said, I'll be posting these articles rarely since I care about the quality of the posts.

So yes this has changed, but at the same time, it hasn't.

I said before that I added some rules to myself in my critiquing, the reason being is that many of them (no, all of them) were too short. What I should have written was its summary, plot, characters, and the quality of the story. My mistakes were that I rushed these posts, I wrote too much of my personal opinion, and I didn't beef 'em up with words. Not meaningless words, mind you, but words that deeply express the value of the book.

I was thinking about adding a short story catalog in the sidebar, however I deemed it unnecessary for the time being because I'm writing a book, I'm eager to not only write it but also finish it every chance I get to work on it. Unfortunately, all I can say about it is the page number (it's currently on page 70, I think), and the genre, which is fantasy. I'm not permitted to tell you all for two reasons:

The whole point of a book is to be not only enjoyed by the reader, but to be moved by its story. So how can I if I'm spoiling it left and right? Besides, I don't want a large amount of "critics" (if you can call them that) to change whatever the story it "should" be. My job as the author is to tell it as it is no matter what, so how can I if I'm taking suggestions from people who haven't even touched a book in years? I'm not saying that they never did read, or that they're too stupid to speak to me about my writing, let me add that they can't criticize me if I don't know them that well. The only critics I will be listening to is the seven I've chosen, which is something I'm still trying to figure out until the second draft is finished.
Honestly, I don't trust anyone. Sorry if I was blunt, but that's how it is. I can't tell strangers on the internet what the plot is let alone the characters simply because I don't want my idea stolen or "plagiarized" as some authors would say in disgust.

You were probably wondering 'this guy only wants attention, why would he say he's writing a book and not tell us anything about it?' It's simple really, I even said it before! I'm eager.

So yea, those are it, please don't take it personally those who know me; I just wanted to state my reasons.

And those closest to me, like my family, and close friends, I can tell you, as soon as it's finished that is.

Well I have nothing else I want to talk about, I guess that's it. Please, look into my site, however all of the posts are old, so you can feel free to read the shuddering reviews I was talking about. You may also feel free to share this or retweet this, and look at the wonderful site t'was made (and yes, I also use old english language sometimes in my writing, because why not? I like it). Just whatever you do, please read and enjoy (and share).

Author

I'm just your average young adult trying to write in this world. I love writing with a passion, which is one of the reasons I made this blog.
Powered by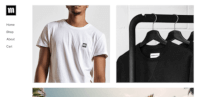 Create your own unique website with customizable templates.