Not the best, but definitely an interesting read. The reason I say so is because the storyline is about a group of rich snobs who are friends with other snobs (people I like to call fake). Nick is especially like the rest because of his 'virtues' at being honest when in fact, is incredibly dishonest. The characters were well developed, and the symbolism was intriguing, like the green light symbolizes Gatsby's over obsessive hope that he can recreate the past. It follows up on Nick moving to New York to take a break from his college and family. When he moves in, everyone suddenly wants to be his friend because they seem to think he's objective and not judgemental. Boy were they wrong. After meeting Jordan, a golf player, he hears about this Gatsby, whom is also his neighbor. Gatsby is the sort of man that hates loneliness, so he invites people, and let's uninvited people walk through his doorstep. One of the few people he does invite is Nick. It turns out that he knew Nick's cousin, Daisy, at a romantic level. Instead of moving on, like any normal human being would do, he over obsesses his relationship with Daisy by idolizing her. It wasn't healthy, in fact, he holds on to this false hope he creates before, during, and even after he met Daisy in five years, not really thinking if she had a life of her own, with a child and a husband (with a cherry on top). After he meets her again, he goes as far to commit adultery with her, and justifies it by saying her husband Tom does the same thing and that Tom doesn't really love Daisy at all. Gatsby even states that he truly "loves" her. If he did, he would have accepted the passing of Daisy, and let her go.
The book was in the timeframe of the late twenties, an age when the average American started to lose sight of God and followed their own ways instead of his. The blue eyes of Dr. Eckleburg symbolizes that God doesn't see them anymore than an advertisement can; that He became the ad Himself. What I'm trying to get at is that in that timeframe, that's how everyone started to see God. I think that's the point Fitzgerald wanted to make.
Overall, I'd rate this book a four in half stars. While the story and the characters were well told, the tone of the book felt subjective and bitter. Almost as if the author's life was very much close to the misery h had to deal with in his marriage with Zelda (NOT Zelda from Nintendo; just in case, if you all think Zelda is Link, read a book) was just as unhealthy as George and Myrtle's, only Zelda died of an illness and Fitzgerald became an alcoholic. To end this on a high note, this book has a message everyone should read. It's definitely a good classic to start off with.


Author

I'm just your average young adult trying to write in this world. I love writing with a passion, which is one of the reasons I made this blog.
Powered by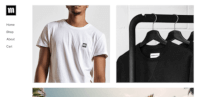 Create your own unique website with customizable templates.